Sleep like a groundhog at the fairhotel Hochfilzen
TEMPUR - Mattresses & pillows for a better sleep not only on vacation
The fairhotel Hochfilzen is also Tempur dealer for Tyrol & Salzburg. You have the perfect opportunity to try out your Tempur mattress or pillow before you buy. Just come by and test it! Anyone who has ever slept on a mattress or pillow from TEMPUR will appreciate the special comfort.
Sleep innovation
The only mattress and pillow brand recognized by NASA* and certified by the Space Foundation**
At the heart of each mattress and pillow we create is our iconic TEMPUR® Material, born from NASA technology. In the late 1960s, NASA scientists invented an entirely new material that was then used aboard space shuttles. Our founders realized the material's unique potential. So they took that original NASA invention and spent years perfecting it into TEMPUR® Material and created the world's first viscoelastic mattress and pillow.
First proving its value in the healthcare sector, TEMPUR is now found in bedrooms around the world, transforming the sleep of millions. That's why we're the only mattress and pillow brand recognized by NASA for improving the quality of life*. This honour sets us apart, keeps us humble and inspires us to continually innovate, for sleep that's out of this world - and it all started with those original NASA scientists
*The company and its products were recognized by NASA. At a joint press conference on May 6, 1998, at NASA headquarters in Washington, D.C., NASA recognized TEMPUR®'s outstanding achievements in adapting the original NASA technology for everyday use and improving the quality of life.
** TEMPUR® products are certified by the Space Foundation as Certified Space Technology as they incorporate technology originally intended for space. For more information on the Space Foundation and its Certified Space Technology Program, visit uk.tempur.com/spacefoundation.html
Best comfort and support
The temperature-sensitive TEMPUR material adapts perfectly to your body, supports it where necessary and can thus avoid unpleasant pressure points. Come to the fairhotel in Hochfilzen in Tyrol for testing and enjoy not only dreamlike surroundings but also the perfect sleeping experience.
Suitable for any type of sleep
With three mattress lines and a large pillow assortment as well as complementary products, TEMPUR offers an individual solution for every sleep type. Simply sleep better, not only on vacation, but also at home.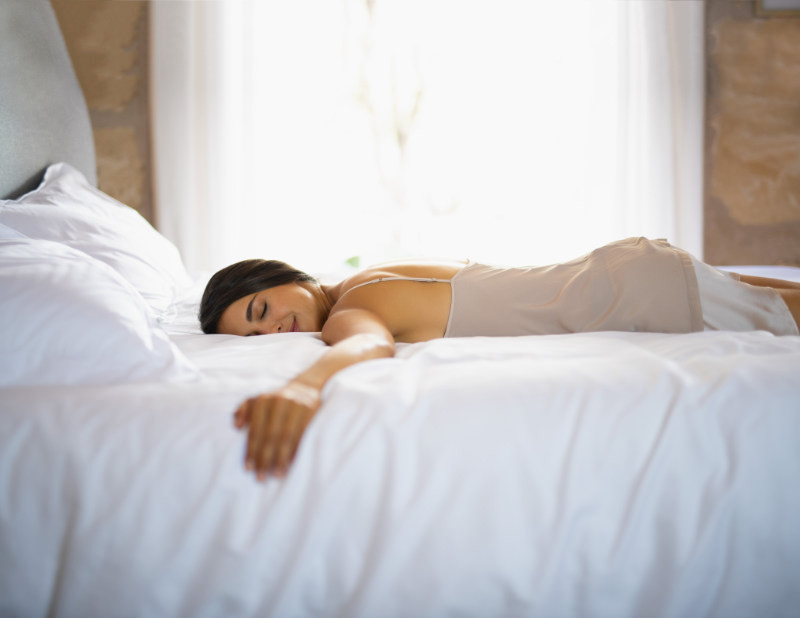 ---